Sensa Granite
Looking for protection and superior quality in a natural stone… with Sensa, Granite and quartzite plus a special stain-resistant protection provides kitchens, baths and other spaces with a visual and functional advantages.
Experience the beauty of a SenSa Granite countertop. SenSa Granite, a Silestone granite product, with SenGuard adds elegant style to your kitchen with long-term stain protection. Each slab of granite is one-of-a-kind. Strength, durability and the unique elegance of natural stone make SenSa Granite the ideal choice for kitchen countertops as well as other surfaces in your home.
Benefits of Sensa Granite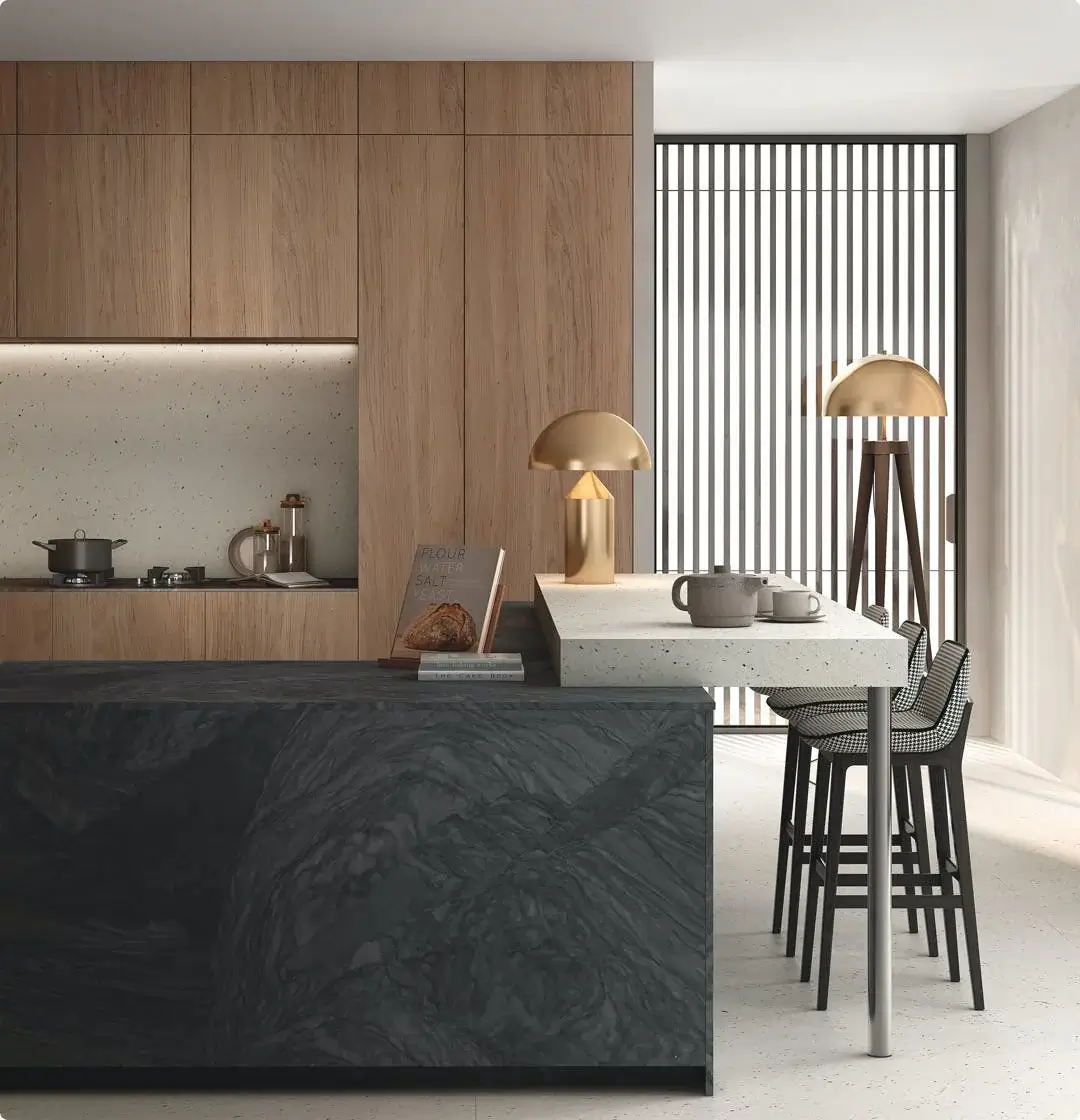 SenSa granite is maintenance-free and is treated with a revolutionary stain protection treatment called SenGuard and comes with a 15-year stain warranty.
You will find that SenSa Granite offers an array of colors to match any decor or project. Every SenSa Granite slab has SenGuard technology applied in modern fabrication facilities. This SenGuard protection provides an industry leading 15-year warranty against staining. It ensures that the natural beauty of your SenSa Granite countertop will remain intact for years to come.
What is the difference between SenGuard and common granite sealers?
There are many sealers on the market that claim to safeguard granite surfaces. Common granite sealers contain large molecular weight agents that create a mechanical bond that protects granite by blocking or sealing the porosity of the stone. Those types of sealers maintain a weaker bond that is easy to break down through the use of common household cleaners; therefore, periodic re-application of the sealer is required to prolong the life of granite. Furthermore, large molecular weight agents do not allow the stone to breathe, thereby reducing the resilience of the sealer. Unlike common sealers, SenGuard offers a superior protective shield that chemically anchors to the stone's surface creating a permanent bond.