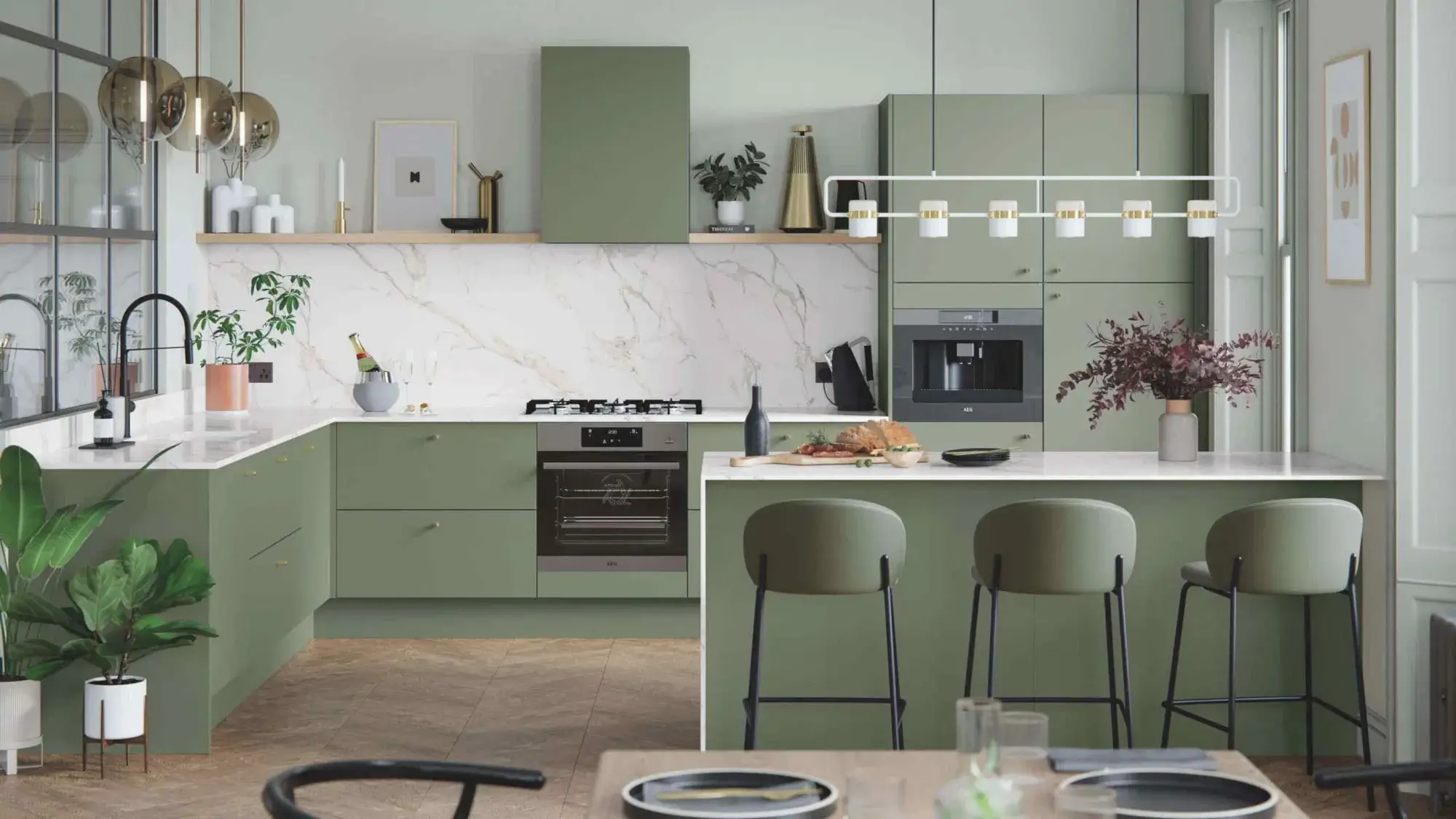 Silestone Central
We're all about offering customers superior Silestone countertop information every year from impartial, unbiased design professionals, builders, and service contractors on the latest trends and new releases.
Silestone Countertops
A natural stone surface made of quartz, the 4th hardest mineral in nature, Silestone countertops continue to be cutting-edge year after year. Select quartz is ground up, engineered with additional colors and materials, then molded with immense pressure to create surfaces that have a consistent look, feel, and quality.
The Silestone Quartz material has revolutionized stone surfaces with a manufacturing process that delivers products with true consistency and high quality. With an evolving color palette, Silestone surfaces can adapt to changing needs and lifestyles that keep up with the most current trends. Fantastic color options and various Silestone Slab Sizes combined with numerous textures and finishes offer a design flexibility that ranges from a single-color process for a consistent look to a 5-dimensional process that adds depth and creates light refraction for an amazing rich color for your Silestone Kitchen Countertops.
MOST POPULAR Silestone RIGHT NOW
Many people are drawn to the lighter muted colors and clean lines of the modern kitchen in contemporary interior design. Still most of us want a kitchen to feel warm and cozy, an inviting space in which fiends and family can gather. To keep a kitchen bright, the first thing most designers think of is… Read…
Have you ever been in a classy home that had a countertop that looked absolutely amazing? Classic styles never die, which is why they are called "classic" and timeless. White quartz counters like Silestone's Blanco Maple are a tool to help you reach classic styling in your kitchen. We're not talking off-whites and creams, but…

Most people don't know that Consetino (parent company of Silestone) also has another division called Scalea. And the River White Granite Countertop option is gaining momentum. Some people just have to be snowflake and have a totally unique stone countertop that isn't replicated over and over again like Silestone or Dekton. Anyway, Scalea is all… Read…

The Silestone Calacatta Gold surface makes for gorgeous interiors! This relatively new Silestone countertop color option resembles Italian marble with a distinctive blend of white and gray plus gold veining. Available in polished and suede finishes, the polished quartz countertop option produces more vibrant and intense colors with reflections while the Suede countertop finish produces… Read…

When one needs to matching cabinets and countertops, the color palette of the house and kitchen is the starting point… always! No matter if you are doing modern or rustic, the colors (color palette, color wheel, etc.) are the objective baseline for choices before you dive into the near-infinite spectrum of options. Whether you are… Read…

Both Silestone and Caesarstone are made of engineered quartz that are extremely hard, durable, and resistant to scratches and stains. Though hard and durable, both cannot handle extremely hot cookware being placed directly on countertop surface.
Advantages of Silestone Countertops & Surfaces
Ultimate Reliability
Silestone quartz countertops have an unparalleled durability and strength because it is made of Natural Quartz – the 4th hardest mineral found in nature. The only natural minerals harder than quartz are diamond, sapphire and topaz. Silestone countertops are made of a hard, dense and non-porous material that is consistent throughout its composition, making it more reliable than any other natural stone.
Antimicrobial Protection
Silestone is National Sanitation Foundation (NSF) approved and GREENGUARD-certified to be safe for the kitchen indoor environment, which makes it a cleaner and safer than other surfaces. Silestone countertops are the only surfaces made with built-in antimicrobial protection that safely fights the growth of microbes such as odor causing bacteria, mold, and mildew for the life of the product. This makes Silestone countertops and surfaces easier to clean, and they stay cleaner between cleanings.
Scratch Resistant
Common household accidents such as a dropped knife, a fallen piece of glass or errant scissors will not scratch Silestone because only materials as hard as, or harder than Silestone will scratch it. Beware: no surface is indestructible.
Stain Resistant
Because Silestone is non-porous, most spills stay on the surface and are easy to clean with soapy water or a mild household cleaners.
Heat & Scorch Resistant
Sile Stone Systems Countertops and surfaces will withstand limited exposure to heat without burning or scorching. The fire of a lit match will not mar the Silestone countertop. However, as advised by crock-pot and electric skillet manufacturers, do not place these items directly on any countertop. We recommend the use of trivets when placing hot items on a Silestone surface to avoid thermal shock.
Low Maintenance
A huge advantage with Silestone is that it is easy to keep clean and maintain. It cleans with soap and water and in most cases it just needs to be wiped over with a dry cloth to remove the dirt. It never needs sealers.
The Silestone Warranty
Silestone offers a 25-Year transferable warranty on any Silestone product purchased and registered on or after January 1, 2015. To activate the warranty, purchasers must provide proof of purchase, and the warranty is valid after online registration within 6 months of purchase. After 6 months, any unregistered product will automatically have only a two year warranty, with original invoice.
You can read more about the Silestone 25-year Residential Warranty here or you can also view more information about the Silestone 10-year Commercial Warranty here.
Color and Depth
Silestone colors vary from subtle neutral shades to brilliant and dynamic tones. A huge selection of colors, numerous textures, and two exceptional finishes provides designers with a near-limitless number of artistic and functional possibilities.
More answers to the question: What is Silestone? Locate Silestone USA.
Have You Heard of Dekton?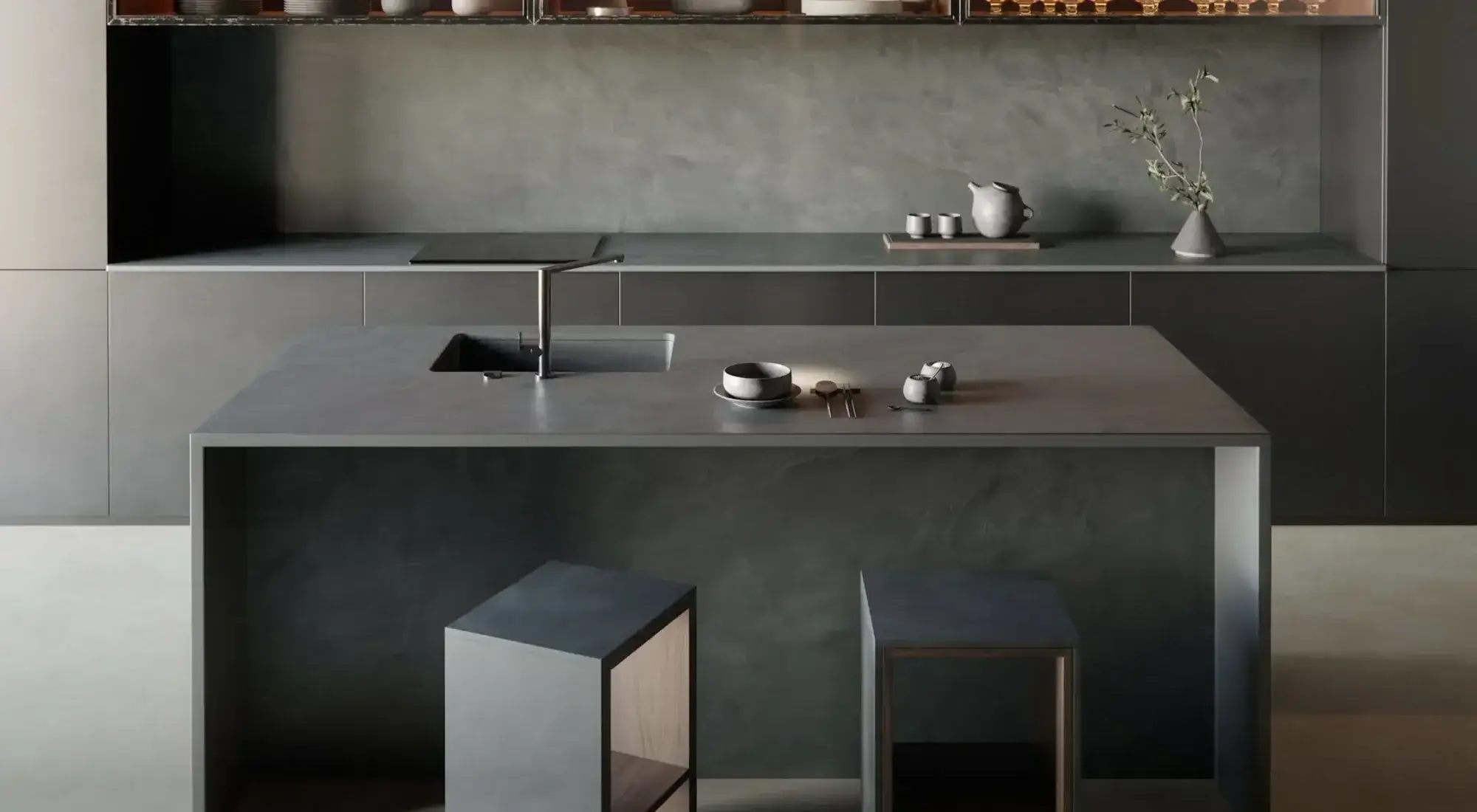 Like Silestone, Dekton countertops are made of a blend of the raw materials to produce a new type of natural stone material that is technologically advanced. It is engineered to be ultracompact by using natural minerals (Dekton stone) that are heated up and then pressed using 25,000 tons of force to make a stone that has no porosity (a.k.a. micro-defects) that cause tensions or weak points and adversely affect its performance.
This new production technology allows the new surface to be be extra large or super compact, ultra thin or extra thick. In all forms, its performance is exceptional. The surface is available in a wide range of Dekton colors and its application goes beyond kitchen countertops because it is so strong and durable.