The Neighbor in Netflix's The Watcher Hates This Kitchen Countertop Style Too
If you've seen the "based-on-real-life" show, The Watcher, on Netflix several chilling interactions play out as the show chronicles the unsettling circumstances surrounding the Brannock family's dream home and the terrorizing letters they received after acquiring the circa-1905 New Jersey property.
But the scene that really made many people shiver wasn't one that involved a serious threat. It was a berating exchange in which a kooky next-door neighbor and member of the local preservation society insults one of the new homeowners' renovation choices.
"Butcher block counters?" Pearl Winslow (Mia Farrow) scoffs after seeing the kitchen space.
"Are you turning your house into a delicatessen?"
Shortly after moving into the six-bedroom house, Dean Brannock (Bobby Cannavale), decides they need to update the kitchen and the Carrara marble countertops would stain from all the red sauce he plans to make. So even as the scary notes continue to come into their mailbox and neighbors share their dismay, the family decides to tear out the stone.
Carrara marble is dated, but butcher block?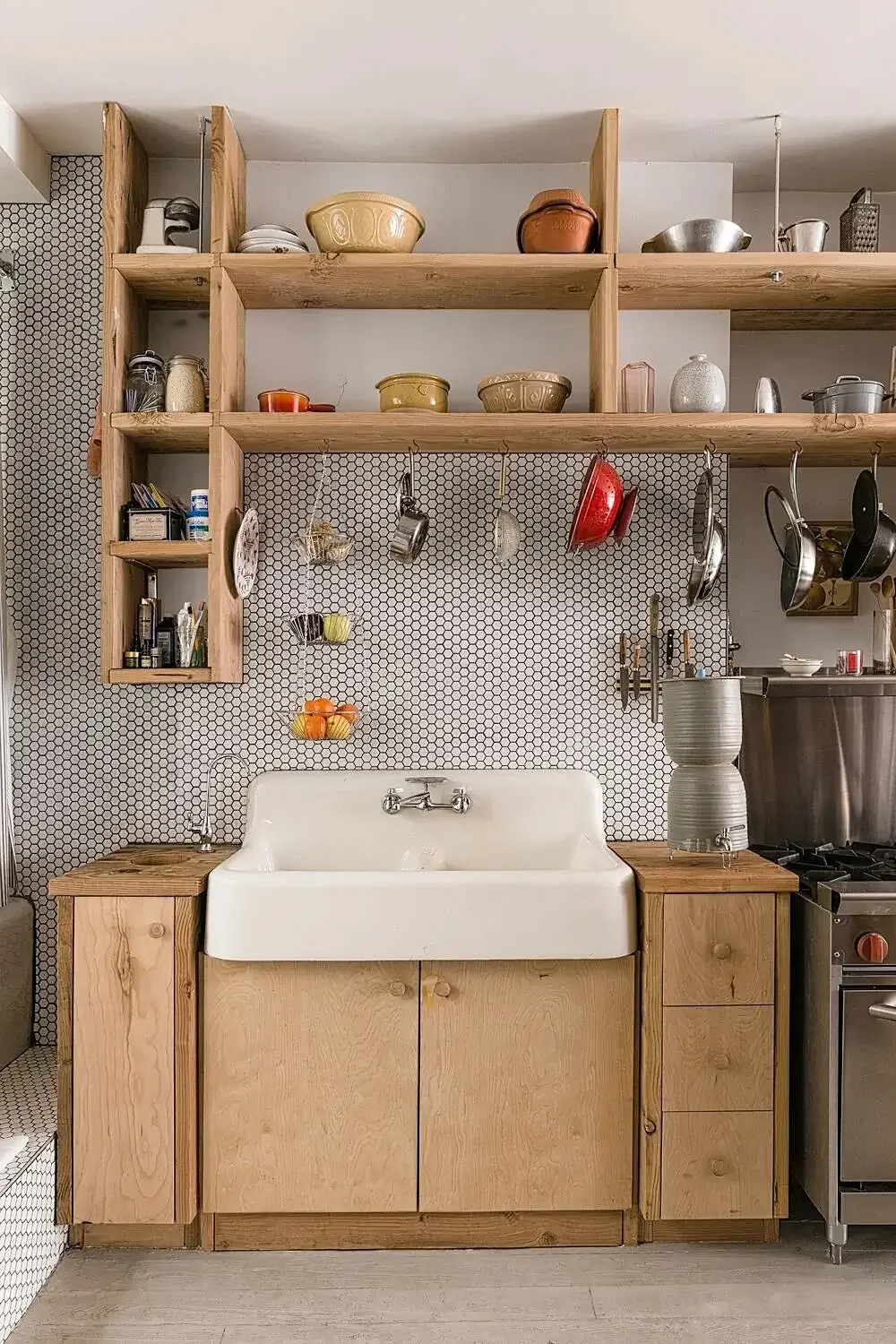 Wood can provide warmth and can be eco-friendly (most of the time), but it's porous surface doesn't belong in a kitchen that is actually being used… even if you can buy it for as little as $150 from IKEA.
Honor the past but going backward in terms of functional progress is just silly like the late-90s / early-2000s notion that disgusting dive bars were the shiz. Cause worse is better, right?
Butcher Block Needs to Stay Off Countertops
Period. Full stop.
Pshhhhh