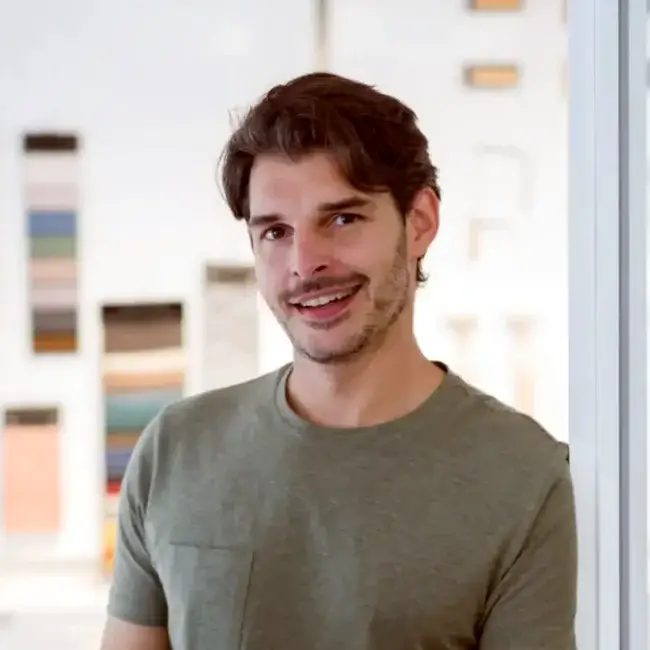 In 2023 with inflation, remodeling is expensive, so let's budget accordingly. And these days, we're looking to indulge in comfort of our new post-Covid sanctuary… the primary bathroom.
Bathroom remodels, like kitchen updates add value to a home when they are done thoughtfully. Even so, if you are not looking to sell soon, a bathroom remodel with new quartz countertops, Dekton, and other premium countertop surfaces are for yourself. Having a private spa-like getaway in your home to relax is priceless again.
Here are some features to modernize your design, increase your comfort, augment storage, and elevate the style of your primary bathroom. These examples and ideas encourage loads of light.
A Standout Backsplash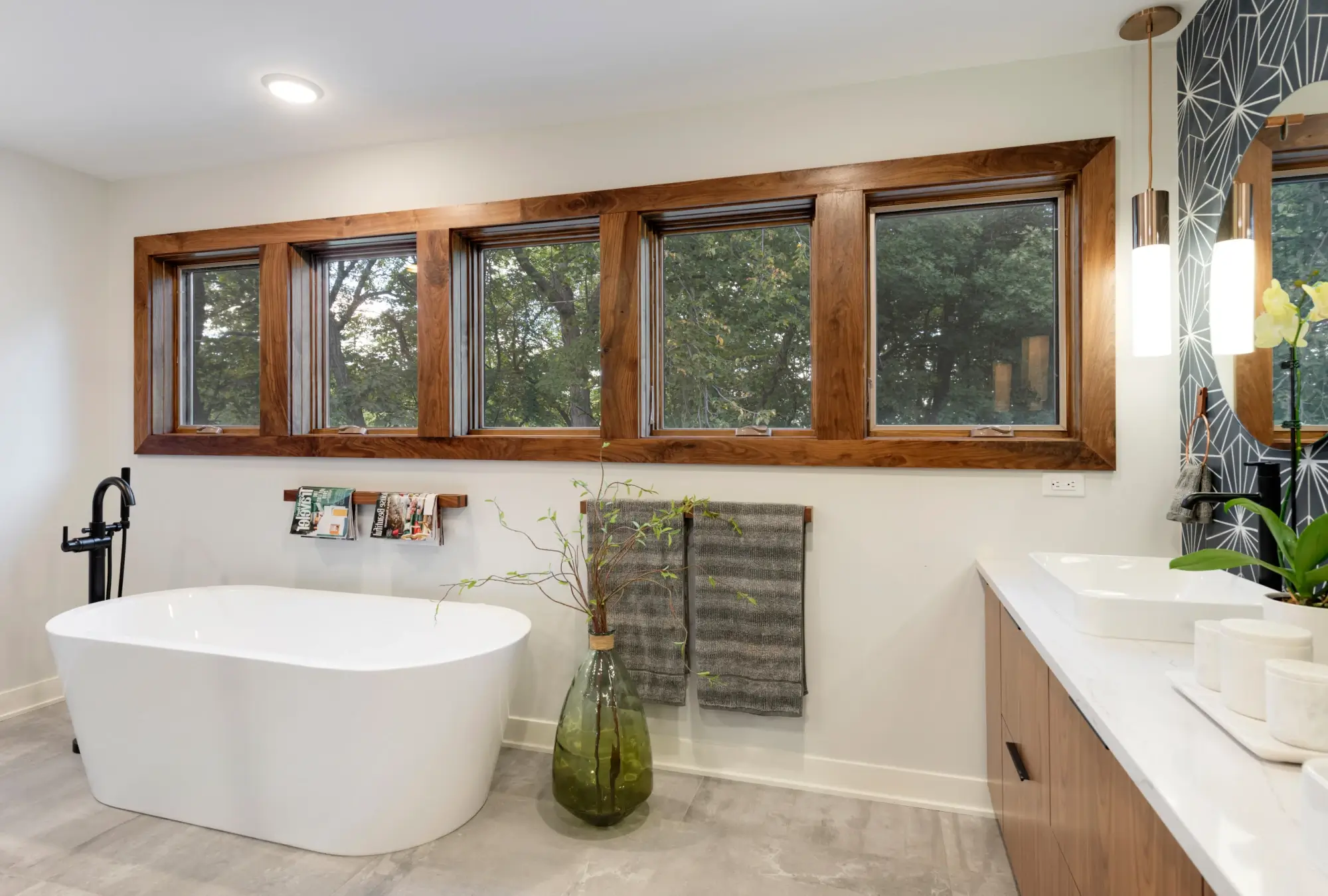 A vanity backsplash is perhaps the best and most visible area in a bathroom to make a stylish impact. Adding patterned tile that goes all the way to the ceiling adds instant drama.
A patterned geometric hexagonal tile in a dark marine blue from the vanity countertop to the ceiling. The white linear pattern on the tiles creates a celestial feeling and provides stark contrast to the walnut cabinets. Create visual interest and contrast against wood cabinets, white fixtures, and mixed metal finishes is elegant too.
Cabinet for Your Linens
Having cabinets in your bathroom is a convenient feature that is under appreciated. The convenience is nice to not have to leave the room. Make sure they blend seamlessly with all edges to make it easy to store and access towels
Lower drawers also create more space for cosmetics or other bathroom items you might otherwise keep in a medicine cabinet.
Dramatic Lighting in a New Bathroom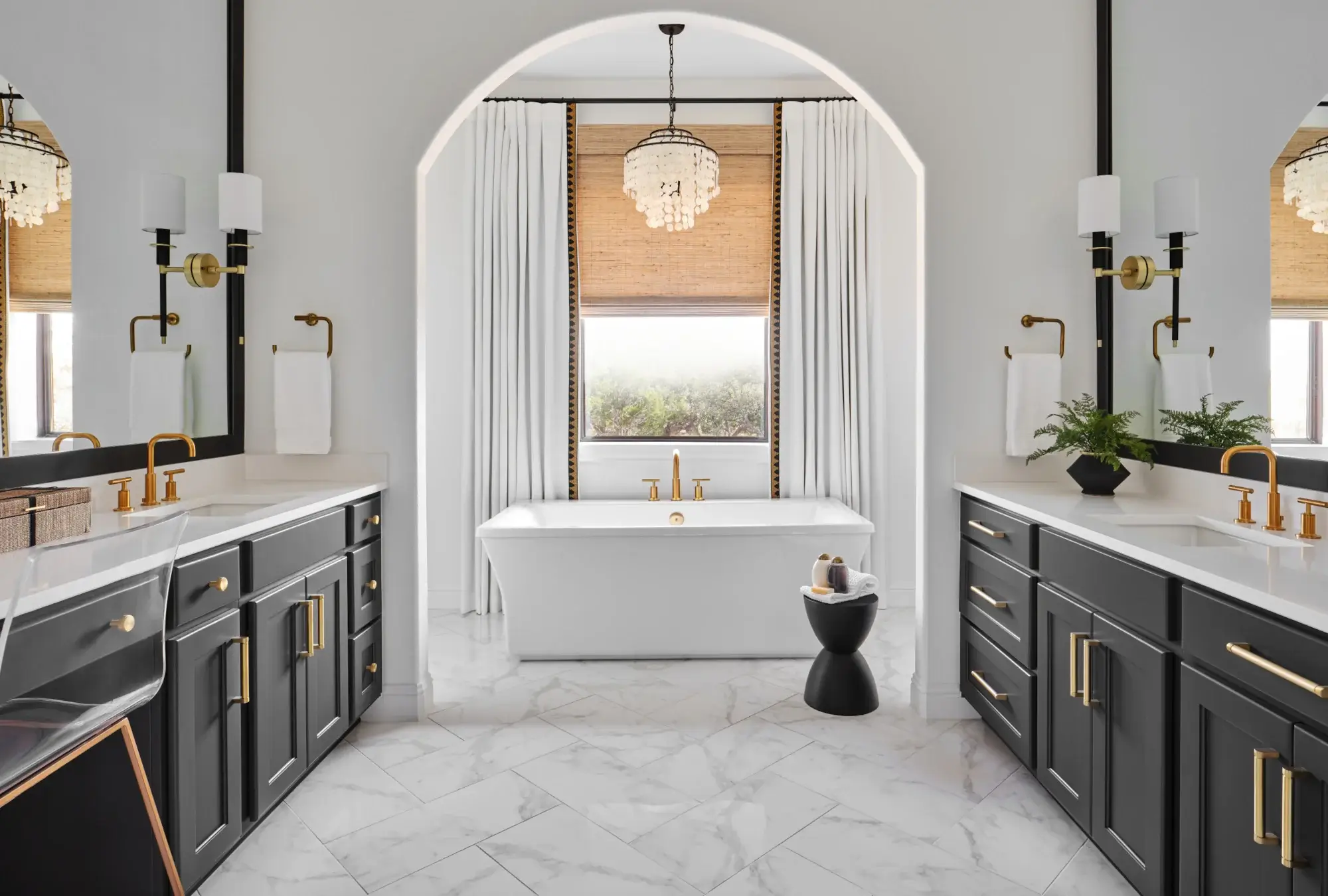 Go beyond the obvious function and add dramatic lighting. Think about putting a "statement" chandelier over your bathtub for its wow factor. Drapery plus an arch frame the fixture as well to draw eyes to it. You get light from both the fixtures and windows.
Open Shelving
Open shelving isn't just for kitchens. It's also popping up in bathroom remodels to provide easy access to essentials like cotton balls and swabs. Floating shelves in a natural wood are a warm touch against the black-and-white floral wallpaper with houseplants and decorative objects.
Heated Towel Bars
Stepping out of the tub or shower and grabbing a warm towel is magic! Heated towel bars have been popular in Europe for years and are finally becoming more mainstream elsewhere. Heated towel bars must be planned before a remodel to make sure electrical connections are in place.
Shower Surround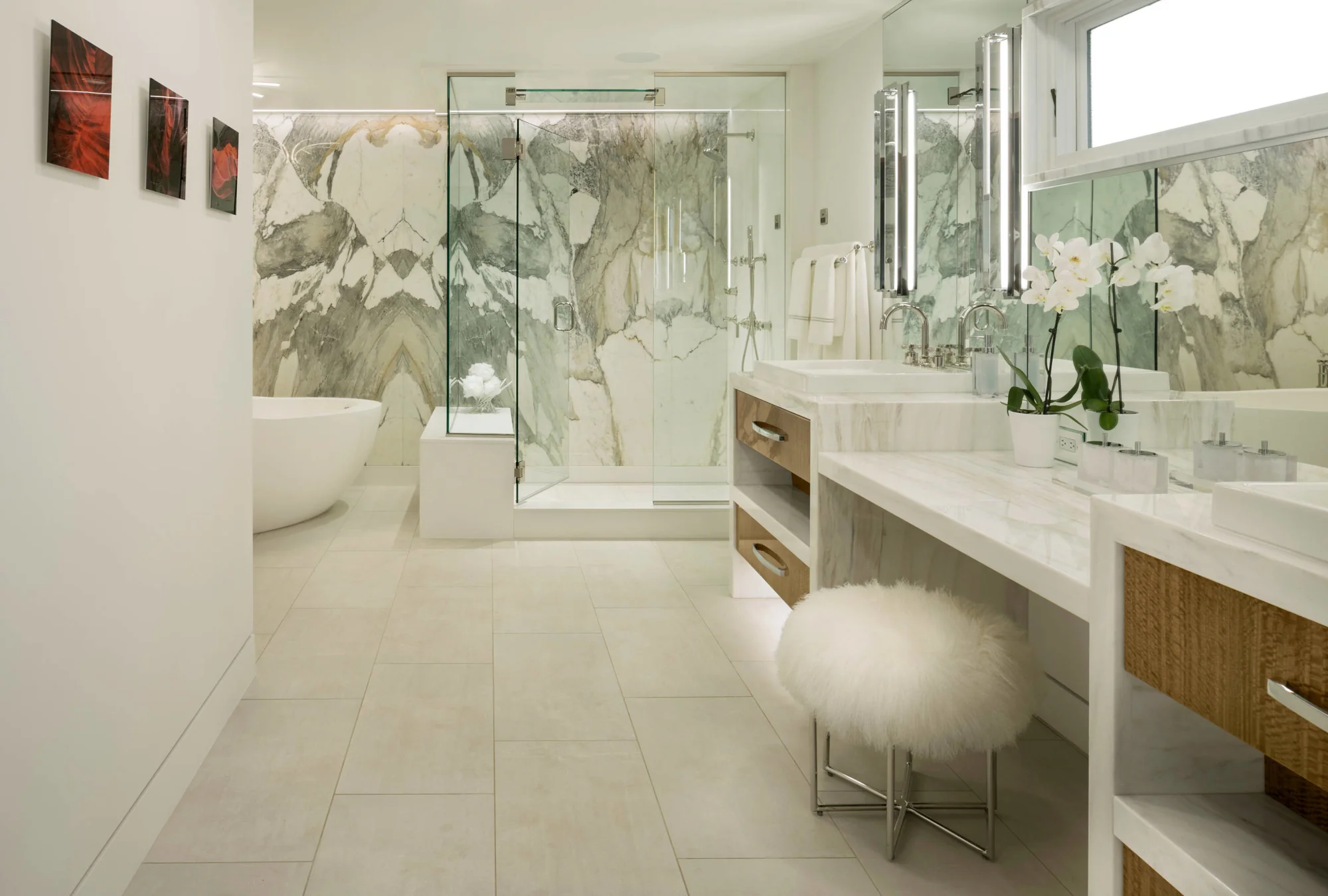 Showcase Dekton or Silestone consistent veining pattern with slabs as the walls in your shower. The dramatic and graphic look of the black-and-white marble allows other features in the space to be more reserved. In this bathroom the slabs were book-matched (mirror image) to create a feature wall behind both the shower and the tub. Silestone is one of the few manufacturers of engineered quartz countertops that have book-matching capability.
Alcove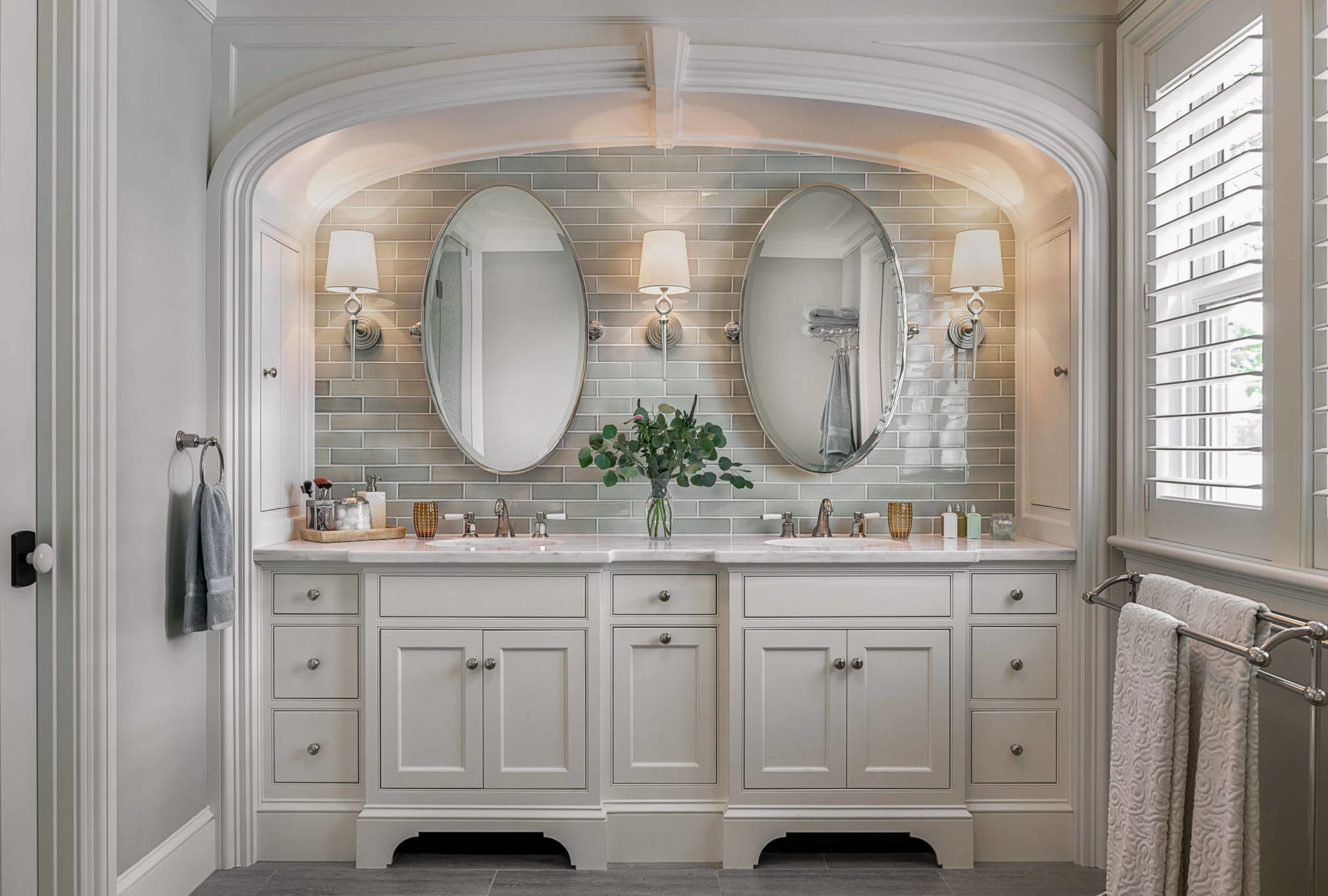 Both finishes and architectural details give bathrooms a more upscale feel. A traditional bathroom with an arched alcove trimmed with molding is the backdrop a double vanity. Soft sage variegated tile backsplash is subtle and spa-like while the elegant mirrors and sconces are like jewelry to complete a look.
Makeup Vanity
If you've got the room for it, having a sit-down area for putting on makeup is a really nice feature. A vanity can be tucked away in a corner next to the shower or a space between two sinks.
Wet Room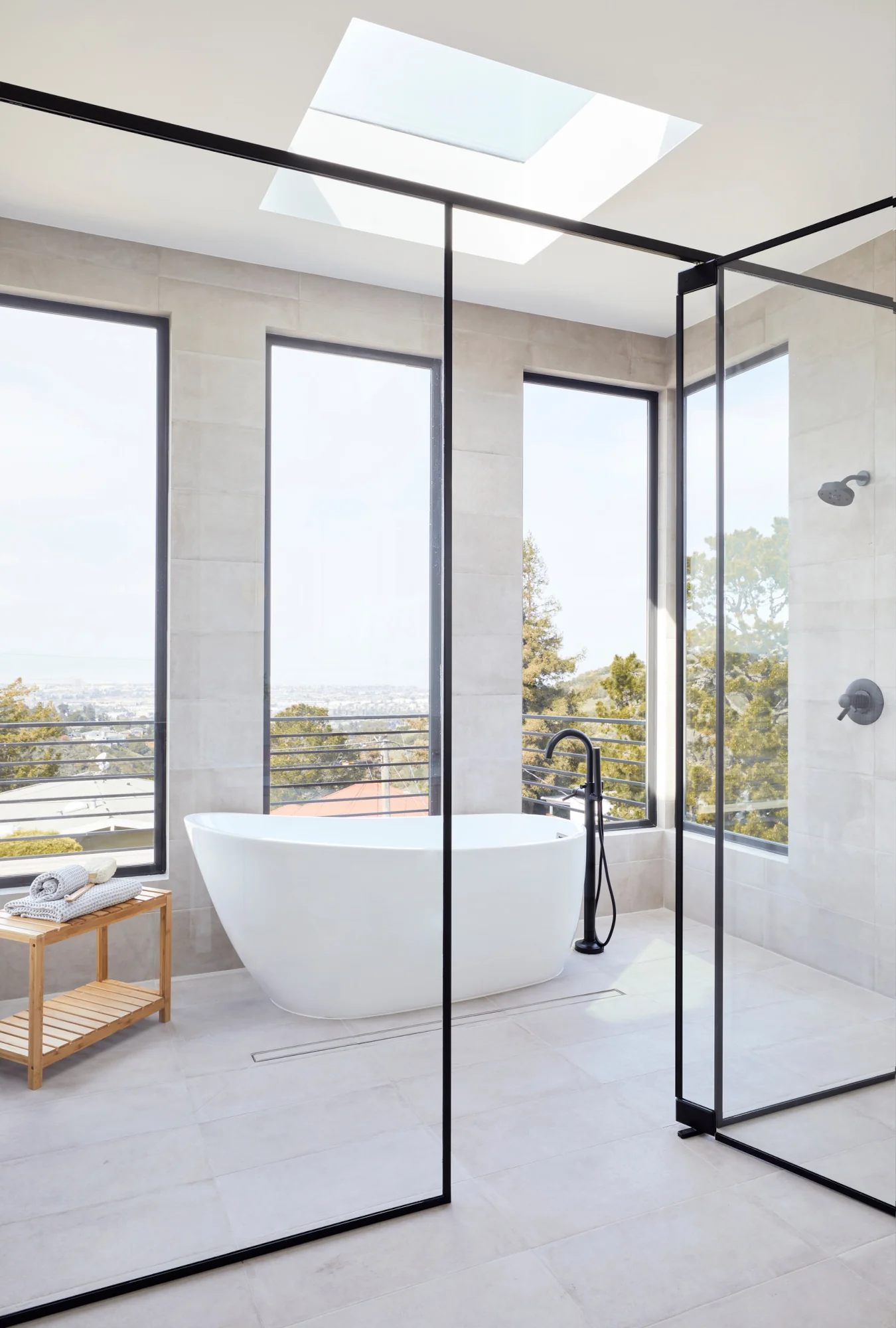 Often we don't have enough room to separate a freestanding tub and a shower. A wet room offers the best of both worlds and a sleek and minimal approach is usually best. Gorgeous floor tile runs the length of the bathroom into the shower with a frameless glass enclosure that separates the vanity area from the wet-room area. The black-framed enclosure mimics the look of the windows.