It seems contemporary urban style in 2024 is going to lean toward a minimalist approach with Silestone countertops and colors where people have a palate and spacing that allows people to live or work how they want to. In other words, it will be dynamic allowing for lifestyles and work environments that can be adjusted or changed more easily. The modern style evolving is looking similar tot he neutrals of the 80s but not as monotone while adding subtle hints of color.
Since its inception in the 70s and 80s, the idea at the foundation on "urban style" has been the freedom to choose how you want to live with your interiors. Like most cosmopolitan urban settings, the style itself is a mix of different cultural styles with the intent to have more freedom and unique flair. More than a decorative style, it is a lifestyle that tries to offer the inhabitant a connection to the physical aspects of the city itself, essentially bringing urban outdoors inside the house or office.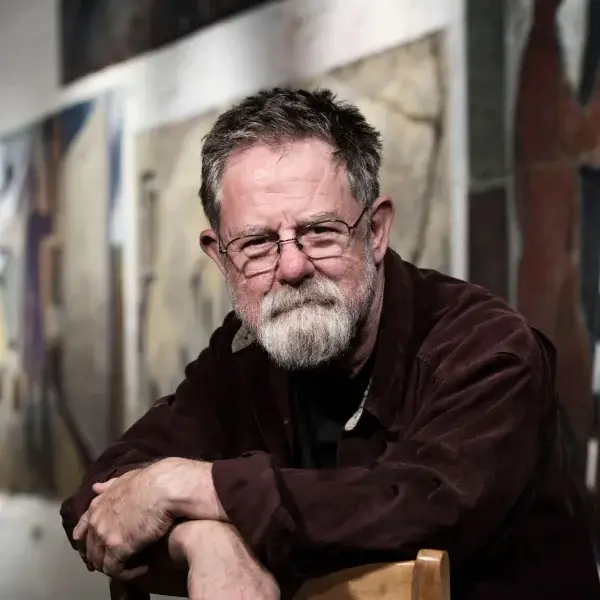 Urban Styling with Silestone Quartz Countertops & Surfaces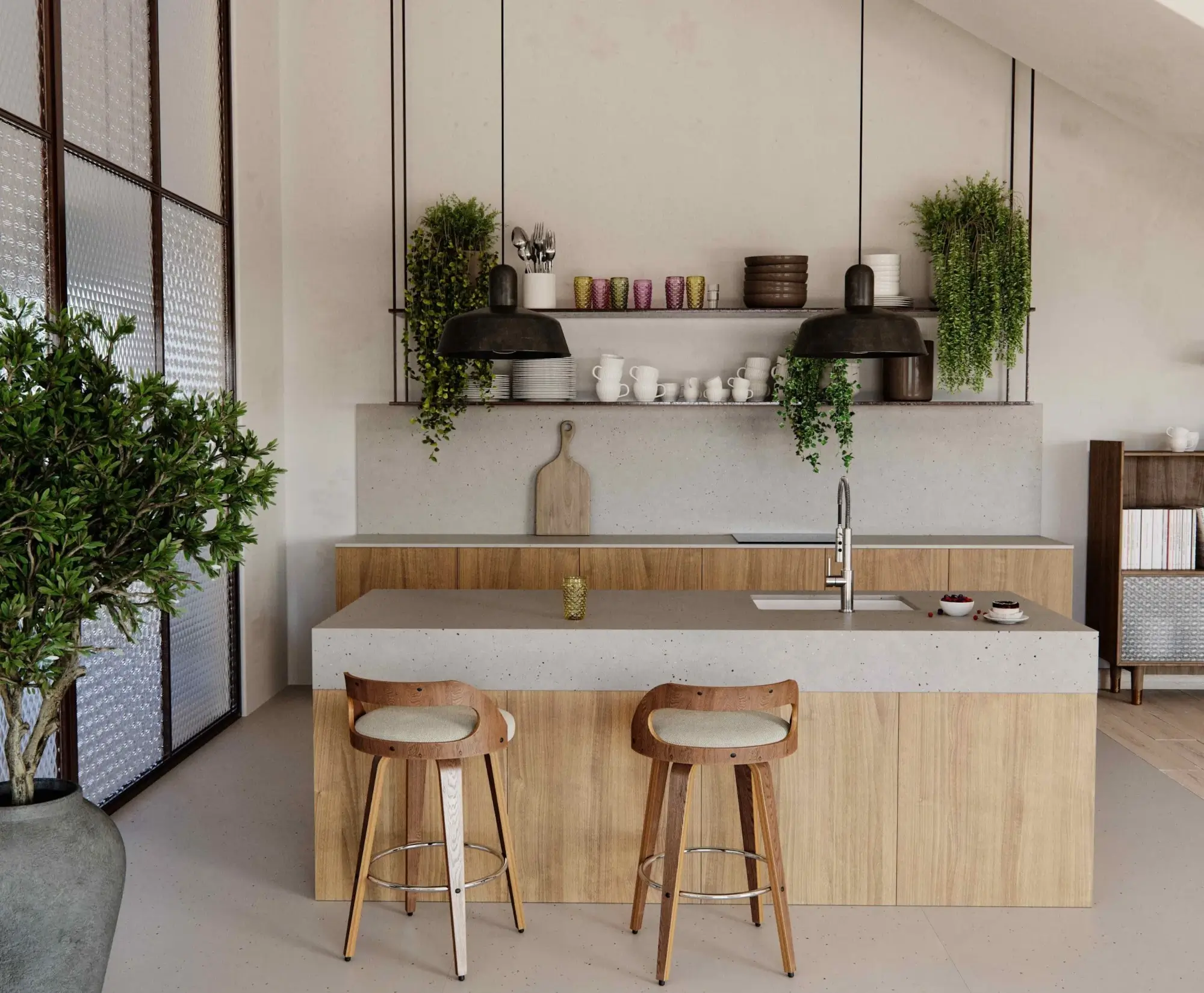 There is no single urban style, but the urban spaces most of us are familiar with tend to be open and spacious with concrete, steel, and polished surfaces. Recently urban style has been reinvented, moving closer to the more minimalist and natural style you might see in Iceland, Denmark, Norway, etc. Of late, it is all going for open but also brighter with more color so it can be customized more for individual tastes. Cement and concrete surfaces are combined with wood, plants, and neutral touches to create more warmth that makes people feel more comfortable at home or in an urban office setting.
Popular Colors & Surfaces in Contemporary Urban Style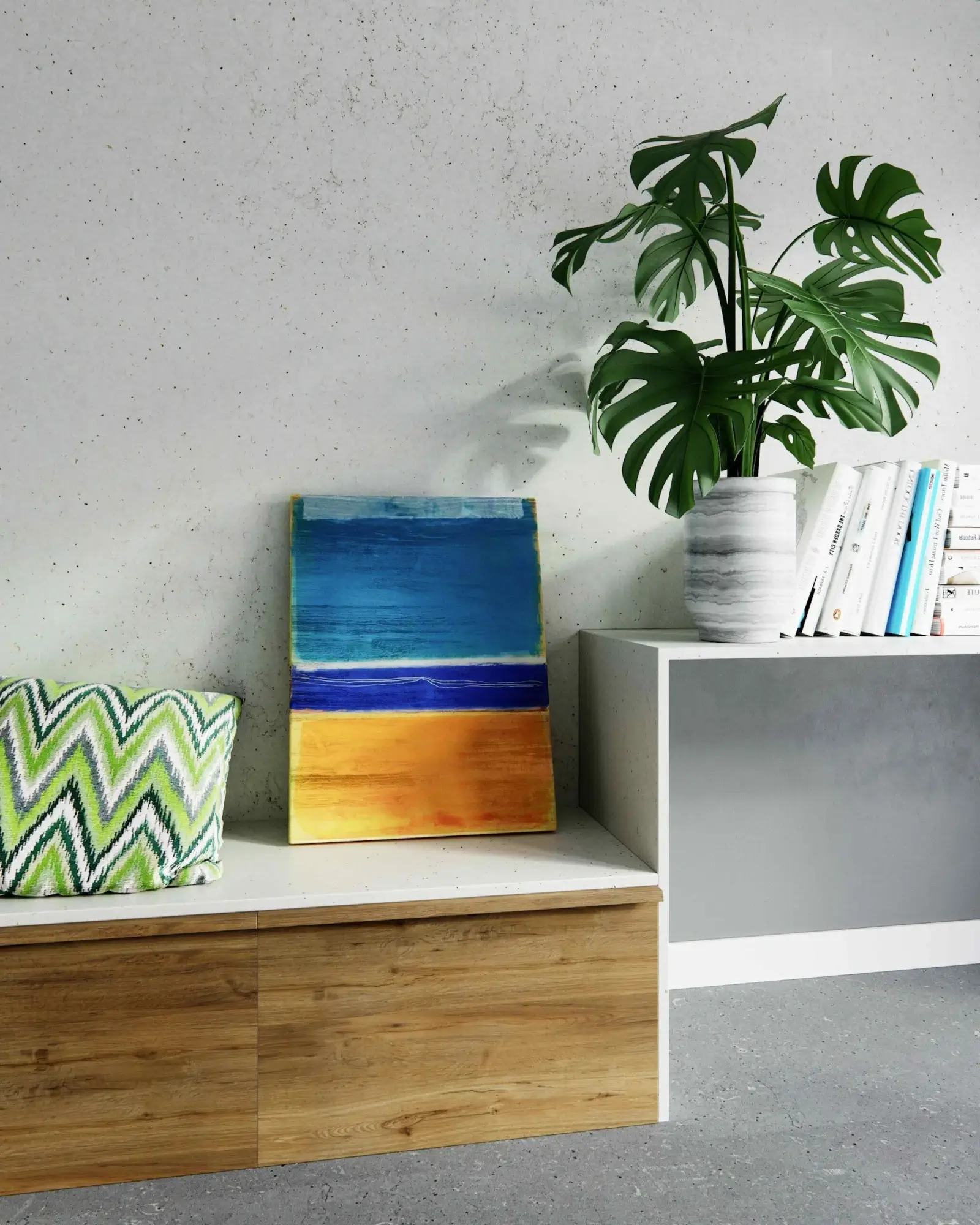 As you might expect in homage to the original urban stylings, as well as a lingering element of recent taste, the main colors in the palette is gray. Even though there are many shades and they are starting to lean toward dark tones, they are still considered chic. Is it here to stay? We'll see. Of course other complementary colors from a physical wavelength, light property standpoint must be white, black, and beige. Even so, we are seeing bright accent colors being used for decorative pieces, chairs, lamps, or small furniture pieces.
For materials, the use of polished cement and concrete are still used but in combination with fabrics like velvet and natural cotton with rustic finishes. and this brings us to the new Silestone collection…
New Silestone Color Collection
Urban Crush Silestone Quartz
The shades of gray in Silestone's new Urban Crush collection are working to create more warmth in contemporary urban environments by replicating the textures of concrete, limestone, bronze and even ash.
With a copper-brown base plus a grain pattern, Brass Relish Silestone blends with modern vintage colors and design elements. This new Silestone color emulates fine-grained sandstone.
The almost black and veined tones of Cinder Craze Silestone is a modern take on black sandstone. It is a combination of dark grain with white seashell veins.
Silestone Concrete Pulse adds contrasting effect in both bright light and shadowy interiors and works best when it complements eye-catching accessories and bright details.
The textured presentation of Silestone Lime Delight is a more versatile palate for interior design, as its warm, bright tones mimic the glow of Marbella limestone.